Santa Rosa High School


Class Of 1980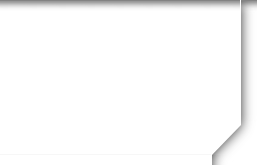 Eric Powell
Profile Updated:
August 17, 2015 | | |
| --- | --- |
| Residing In: | Portland, OR USA |
| | |
| --- | --- |
| Spouse/Partner: | Kimberly Powell |
| | |
| --- | --- |
| Occupation: | Bus Driver...Motorcoach Captain |
Yes! Attending Reunion
Comments:
Hmmmm... How do I put 30 years in a box like this?

By decade?? Ok.. Start with the 80s.
As suggested by my Dad (Former History teacher Mr. Powell at SRHS and Rincon Valley Jr. High) went to the JC for music and career exploration. You know my passion was and still is music. My other passion however was and still is...travel. Summer of 1982 moved me out of the nest to Alameda, CA to attend an airline vocational school. Then, a friend from the school talked me in to trekking to Portland, Oregon to look for airline careers here. I never went back. However I never got an airline job either. I ended up starting a career as a disc jockey by accident when I filled in as DJ at a small restaurant and lounge called Mr. C's Hippopotamus. My DJ career in music to last the next 11 years was born. Off to school again. I attended Portland Community College and Mt. Hood Community College from Fall 1983 to Spring 1986, majoring in Radio Broadcasting. Having a new job as a club DJ, I thought I'd try radio. I graduated and successfully landed work on radio stations, some paid, and some interns. But I had found I like better, doing my DJ-ing with people around. On the radio, you're there by yourself locked in a control room and radio got boring for me quick. My radio career ended in 1988. But I still worked in clubs, and I started my own small business DJ-ing for private parties. One of my Mom's suggestions of The Tune Tote, I thought was perfect. I ran the business for 7 years, creating a nice part time job for myself. Yes, when my brother Ed got married to Kristin Wingard in 1989, I was the DJ for his wedding. The 80s closed out finding me with a successful DJ career going. However with show business, income was very unstable and I found myself needing some sort of regular job. So, kind of drawing from my interests, another career for another 12 years was born. The auto industry. in 1988, I started work at a Honda dealership here in Portland. I started with detail-cleaning of new cars to be shown for sale and delivery, plus dragged the water hose around the lot to wash the cars. By decade's end, I had worked up to be inside the shop, doing dealer prep on new cars like the pre-delivery inspections, installation of options, etc..

1990s: The 90s started out as a continuation of life in the 1980s. My job at the Honda dealership progressed on to light duty service tech. I really became a light-duty mechanic. Pay also gradually rose also. In 1992, I met the gal who would become my other half, Kimberly. She too was a radio and club DJ. We got married in 1993. And got "married again" in 2013 at a vow renewal "wedding" celebrating our 20th Anniversary. We're still married. Shortly after our original wedding, we folded my DJ business. And I put my total working focus on Honda. As we went on through the 90s, a "seed" towards a career change was planted. I took on a weekend part time job driving vans to and from the international airport here. And I absolutely loved it. Meanwhile, I was starting to burn out on working on cars though. Luckily there was almost no question as to what I'd do next. Question was more, how do I put the career change into play. We went through the 1999-Y2K thing thinking about that. I will be back soon to continue with the 2000s decade.