Santa Rosa High School


Class Of 1980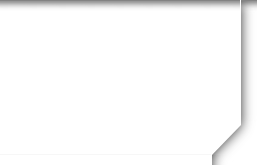 Jill Mullaly Hager
Profile Updated:
September 16, 2018 Yes! Attending Reunion
Comments:
I have a home in NW Santa Rosa, and I'm still enjoying life in beautiful Sonoma County.

I retired from the County of Sonoma and now spend my time coordinating an annual fundraiser for an inspiring veterans organization.

I have a beautiful granddaughter who lives in RP with her parents so I get to see her regularly.

I enjoy partner dancing and I get out and dance a couple times a week. I enjoy West Coast Swing, Cha Cha, Jitterbug, Country Waltz, etc. It's lots of fun. I also enjoy hiking, kayaking, and traveling.

I enjoy keeping in touch with old friends and meeting new ones. I always thoroughly enjoy seeing everyone at the class reunions.
I was a reluctant Facebook joiner. But it has been a very pleasant surprise. It has been a joy to catch up with old friends and keep up with both old and new friends. Those familiar faces from the past are heartwarming. I don't always write much as I find it hard to keep up, but I feel the warmth and enjoy the exchange of friendship and caring I see there everyday. Hi Monika,
I received your email upon joining the class website and it got lost in my other email. Sorry for the late reply. Welcome!! So glad you joined us. We are thrilled to get new classmates setting a profile as we use this as our primary tool for communicating about reunions. Hope you can join us for the next one in 2020. It would be great to see you.

If you can help locate missing classmates, we'd appreciate you connecting them to our website. You can find them on the missing classmates list in the left menu bar.

Thank you! Hope to see you soon.

Jill (Mullaly) Hager